A Day in the Museum
Magasin X
Gérard Uféras, France
Gérard Uféras is one of the most important photographers in France today. He has been working with the newspaper Libération since 1984. His photographs, which are almost exclusively in black and white are published in newspapers and magazines such as Le Monde, L'Express, Beaux Arts Magazine, Madame Figaro, Paris Match, L'Officiel, Jardin des Modes, Il Corriere della Sera, The Independent Magazine, Le Figaro Magazine… His pictures are represented in important collections including the Maison Européenne de la Photographie and the Bibliothèque nationale de France in Paris, the Musée de l'Elysée in Lausanne and the Multimedia Art Museum in Moscow.

Gérard Uféras started taking photos at the age of 8, using his father's cameras. At the age of 11, he began to regularly visit the museums of Paris ... and since then has never stopped. This is how, since 2016, he has fulfilled his childhood dream by starting a journey in the most important museums of the world.


A Day in the Museum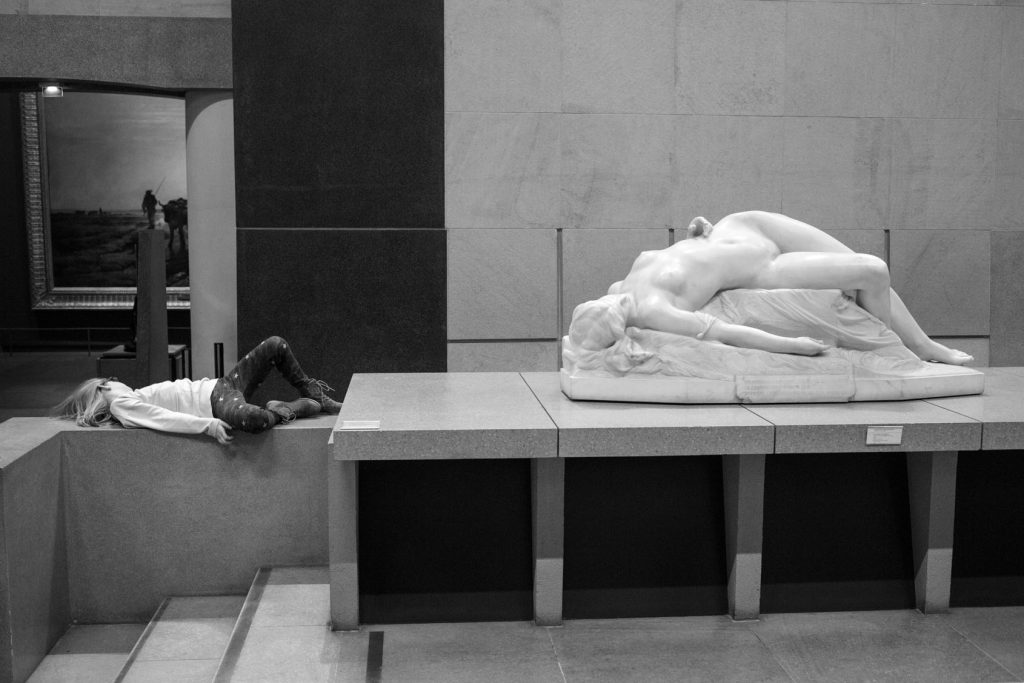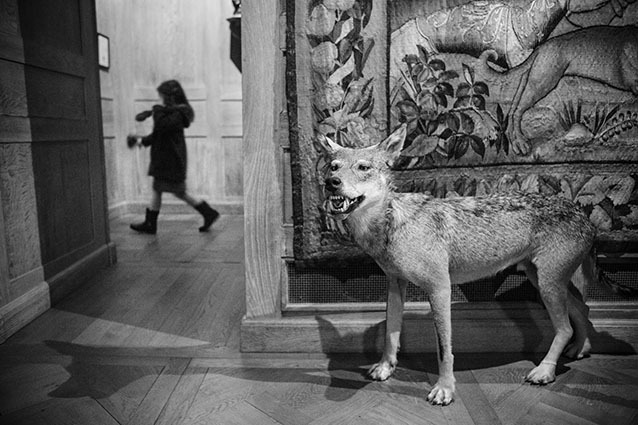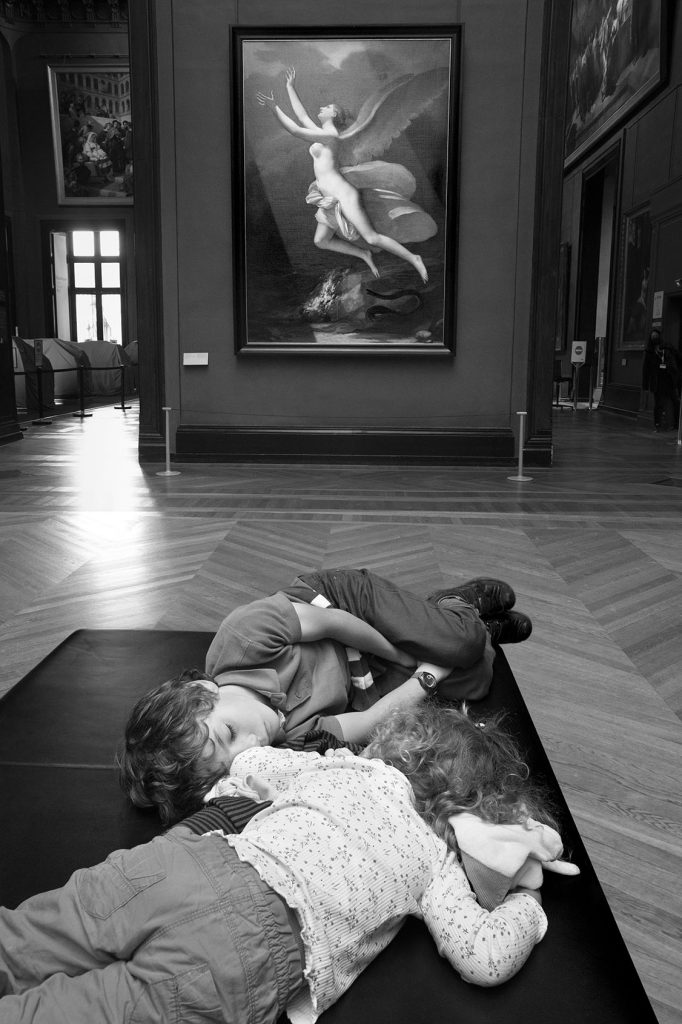 About the exhibition
Just as Eugène Atget created a detailed record of Paris during his strolls around the city at the dawn of the 20th century, Gérard Uféras secures evidence for his documentary account in museums. In this environment he renders himself virtually invisible. Thus he manages to create, from a great distance, astonishing observations with immense intimacy, capturing insights into the souls of the museum visitors which are at the same time deeply personal, humorous and striking. He possesses a very special instinct for the open gaze of children at great works of art – though he also shows them unimpressed, sometimes exhausted, playing with soft toys on the floor or a bench at a museum, or falling asleep. Here his images are of almost tender attentiveness. The museum becomes the stage of the human, the all too human. Gérard Uféras captures these moments to perfection, reclaiming the museum – which too often becomes a mausoleum – for the living present.

"A Day in the Museum" was first shown in spring 2019 at the Multimedia Art Museum in Moscow as part of the XI Moscow International Biennale "Fashion and Style in Photography". The exhibition was curated by Olga Sviblova – the founder and director of MAMM – and was a great success with audiences and the press: over 80,000 visitors to the museum saw these photographs.