The Tender Love of Childhood
Pumphuset
Melina Gabriella Reid, Sweden
Melina Gabriella Reid grew up in Uppsala but moved to Stockholm in her thirties where she got a degree in Photography and Visual Arts. Reid has exhibited several times in Stockholm, Hedemora and Uppsala, and sees herself more like an artist than a photographer, using the camera as her medium. Another medium is the photo book, and she published her first "Jordlingar" in 2021. Melina Gabriella Reid's art focuses on trying to reconnect humans to nature and other earthlings.
The Tender Love of Childhood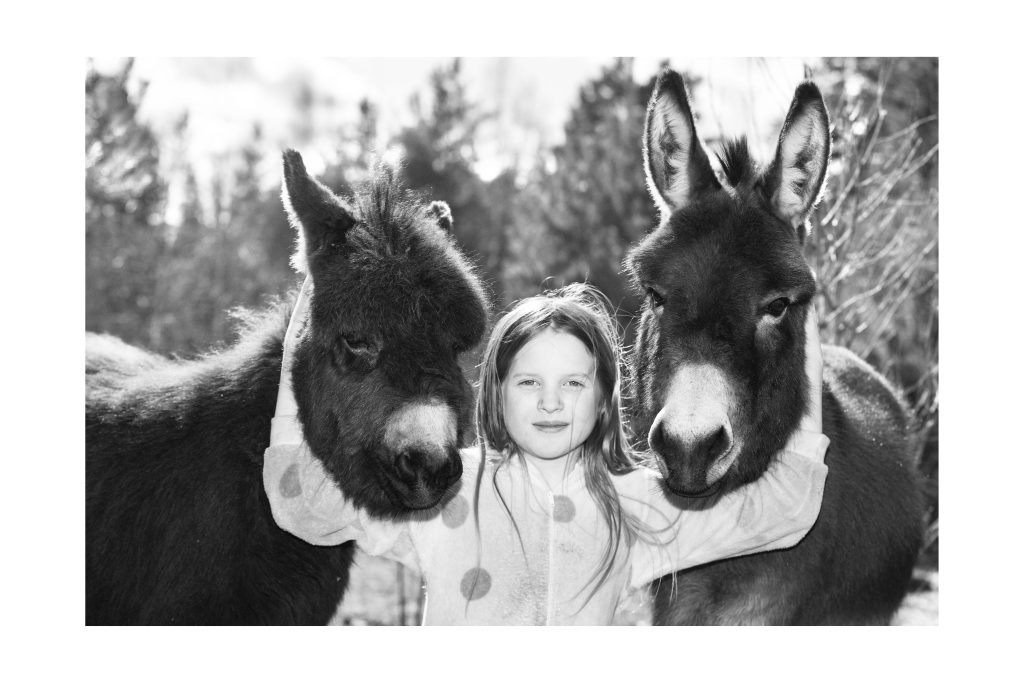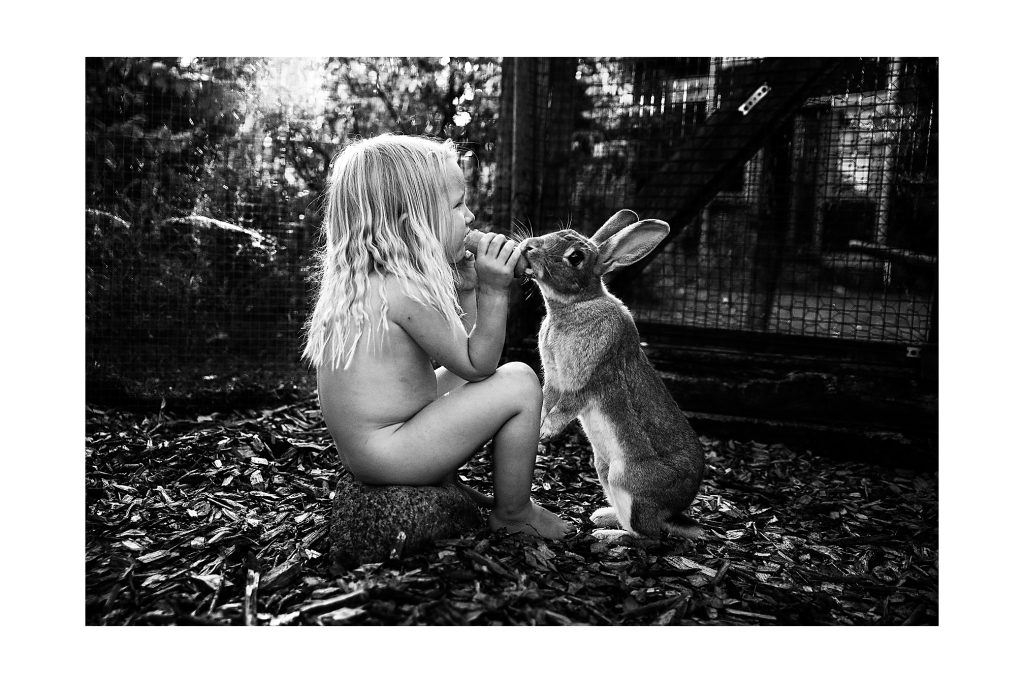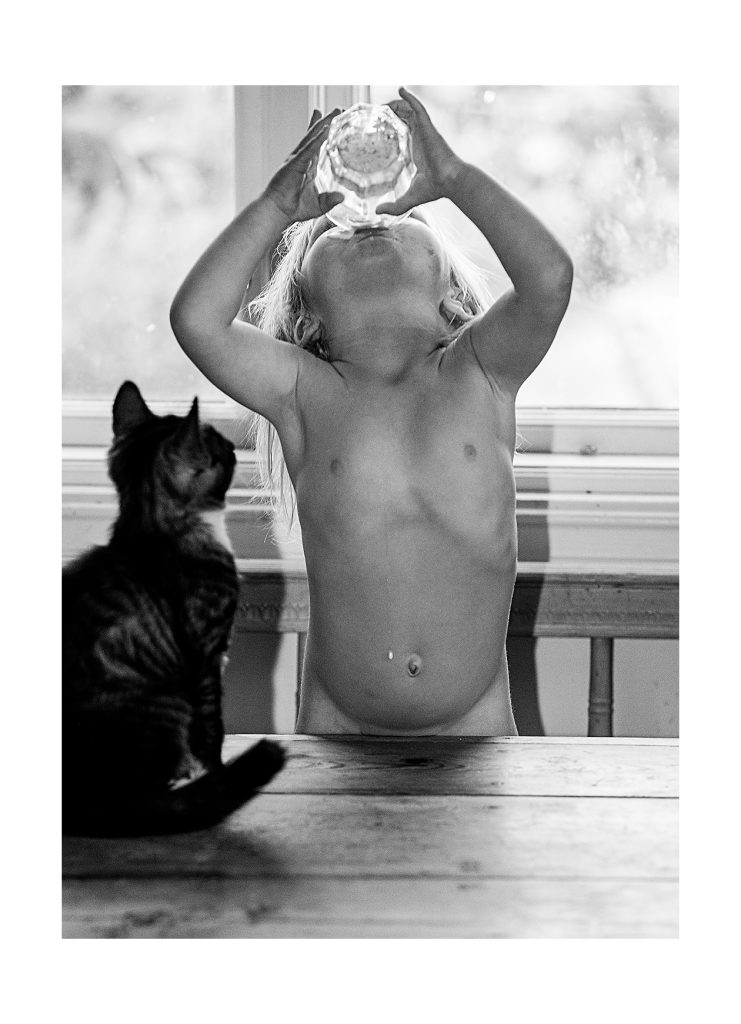 About the exhibition
Melina Gabriella Reid wants to show the mutual tender love children and animals get from each other. As people grow older, the connection tends to break, and they see the animals through the way they were taught rather than with their souls. In childhood kids are pure for what they encounter and therefore it is natural to love any individual in all relationships and treat them equally no matter if it's a dog or a donkey. The core is the same. With this exhibition Reid would like the audience to remember their childhood and ask themselves what their relationship to other animals was like; "Did you grow up with animals?", "Did you know any other animals besides cats and dogs?", "Did you separate dogs and cats from cows and pigs?", "Do you remember?".